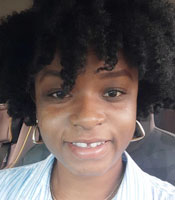 PR & Media - Juella Gumbs
Having earned her Bachelor's degree in Marketing at Baruch College in New York City, Juella Gumbs has since enjoyed a career in marketing and media in St. Kitts since 2014.
It was while in university, she developed a love for philanthropy and began volunteering and working for non-profit organizations such as Lighthouse Guild and Coalition Against Trafficking in Women. She also worked for the Baruch College Fund while completing her degree; a fund which raises donations from alumni to support student scholarships, career services and more.
Currently, Juella is the Marketing and Communications Manager for Park Hyatt St. Kitts, and enjoys the Arts and creating memories with her son in her down-time.