October 5th 2016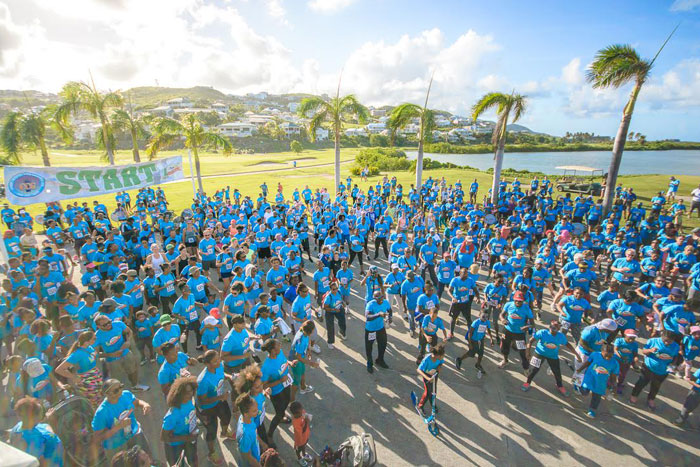 Basseterre, St Kitts: The Royal St Kitts Golf Course was washed with a sea of blue on Saturday as over 1,100 people took to the cart paths to walk and run in support of the St Christopher Children's Home and Service League. The participants all wore blue sports shirts which were given as part of the registration, efficiently managed voluntarily by Ross University Faculty, along with water wallets from Diamonds International. The crowd was quite a sight gathered at the start line for Mr. X's famous warm up exercises; surely the largest aerobics class ever seen in the Federation!
As the countdown was completed by children from the Home, a sea of blue shirts spread out and moved with single purpose around the course. There were tiny folks in pushchairs through to veterans all out soaking up the festive atmosphere of the afternoon and enjoying the rare opportunity to walk on the golf course which is usually the domain of golfers only.
"The fun run and walk is now in its 7th successful year and every year we are overwhelmed by the sense of community, friendship and goodwill which surrounds this event. This year however was our best ever; both in terms of number of participants explained Kym Taylor - Chairman of the Children's Home Board. "The Marriott have been outstanding once again in orchestrating this family fun day and we could not do it without their expertise and immaculate execution."
"The money raised today is critical to our survival" she continued "and will allowing us to stay in business for another 12 months. We are also delighted to report that last week the government refreshed it's subvention, easing the financial pressure on the Home."
Ms. Margaret Stevens, the Home Administrator and "Mummy" explained " To put this in perspective, imagine running a house full of children , 16 are with us currently, all of them in need of loving care and some with learning difficulties. This level of attention does not come cheaply and it only happens because of the very kind donations from wonderful people. Today's event is our main fundraising activity and it is always an anxious time worrying whether we will raise enough funds to continue. These children have been failed by our society one way or another so it was a very uplifting feeling mingling with the walkers and runners and realizing how much people really do care, and will take time out of their busy lives to reach out in this inspiring way. Thank you, thank you, and thank you."
The day wasn't all about just walking; there was a serious competitive edge too as runners, keen for a personal best over the 5 kilometer course, jostled for position at the start. After a close race the men's trophy was claimed by Leron Ponteen, with Shaquille Barzey and Drusan Henrey hot on his heels. And the Ladies cup was lifted by Alyce Hines with Elizabeth Aksten and Vanessa Williams also on the podium. They weren't the only winners though all children under 12 years old were awarded their own medals as medals as they crossed the finish line. After the walk, all participants were treated to a well-earned BBQ meal with drinks, beautifully presented by the Marriott staff, and had the chance of winning great raffle prizes including flights to Puerto Rico donated Seaborne Airlines, smart phones by Digicel and Flow, sparkling jewelry from Diamonds International and IC Jewelers.
The St. Christopher Children's Home and Service League wishes to acknowledge and wholeheartedly thank the Marriott Group of companies and the Royal Beach Casino for reaching out, organising, hosting and subsidising the event, over 70 individuals and companies who so generously sponsored the event, the 50 plus enthusiastic volunteers and most of all: the 1,100 participants who made the event such a success.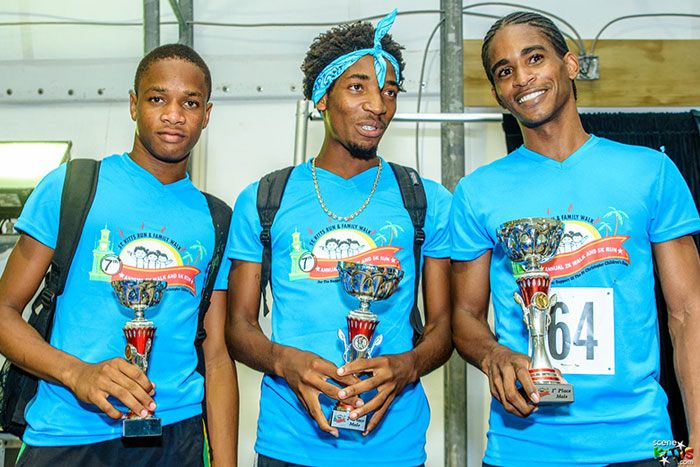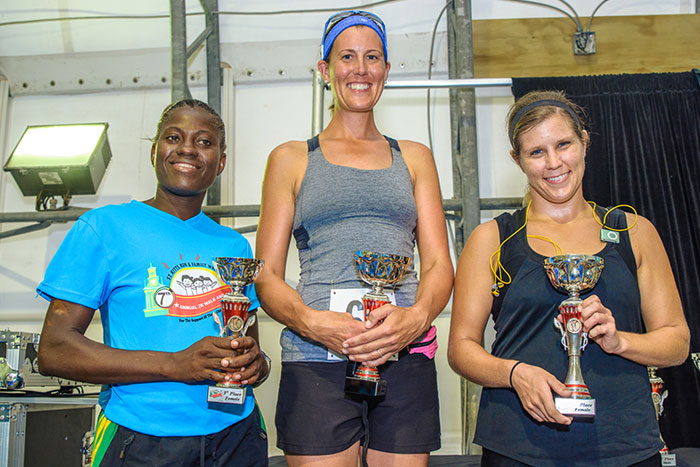 About the St. Christopher Children's Home
For more than 65 years the St Christopher Children's Home has been providing shelter, food, clothing and healthcare to children in need. It is a vital sanctuary for children identified by the Social Services as at risk in the community. It is a refuge offering security and a sense of belonging for those who most need it but most of all it is "home".
If you are interested in volunteering or would like more information on how you could help please call Margaret 465 - 4007 or email: This email address is being protected from spambots. You need JavaScript enabled to view it. . Like us on Facebook and visit our website often at www.stchristopherchildrenshome.org.